Maybelline - Magnum Volum Express Waterproof Mascara
This maskara is amazing and works wonders. It really makes my lashes thick and long. It dries fast and

it stays the the whole day even after taking a bath so in this maskara you really need oil or makeup remover. A really good volumizer.
(i used three coats and VIOLA!)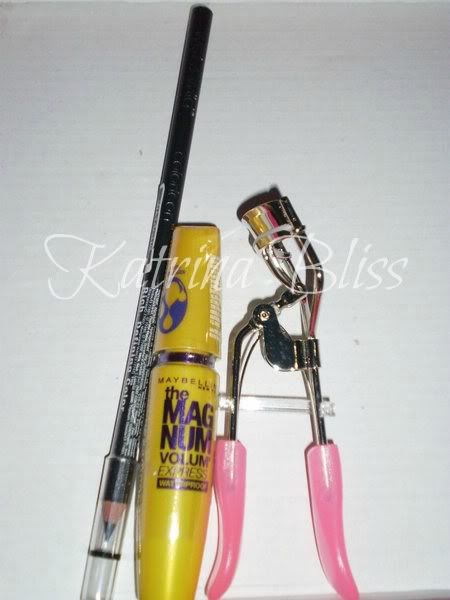 Wet & Wild Color Icon Liner
Wet & Wild Color Icon Liner in charcoal
Only cost a 99.00 php as i can recall. Very creamy when applied and very pigmented, really black. This liner is hella long but doesnt last long. It smudges and not waterproof. I tried wearing it once when i went out on a hot sunny day and i hated it it smudged and game me racoon eyes. I will never purchase this liner again. Nichido liners are even better than this one. Personally i dont like this liner.